How we handle Sustainability
For us, sustainability means acting responsibly and being very mindful when dealing with environmentally friendly materials; this is the basic idea behind our work.
Sustainable action is an important part of our corporate philosophy because preserving and caring for our environment is important to us. We rely on naturally biodegradable materials as the basis of our packaging, for example in one of our quality products reinpapier®. Furthermore, for cardboard, ripplex and solutions made of molded fiber. Here we also pay attention to clean packaging designs with minimal material usage, with guaranteed product protection.
Not only the choice of materials, but also the use of our packaging as a reusable system protects our environment and is part of an ecological approach to our resources. By using recyclable material, we make a further contribution to the environment. Raw materials are recycled in a cycle without disadvantaging the important packaging protection.
The sustainable approach with our environment means responsibility. We are happy to assume this responsibility.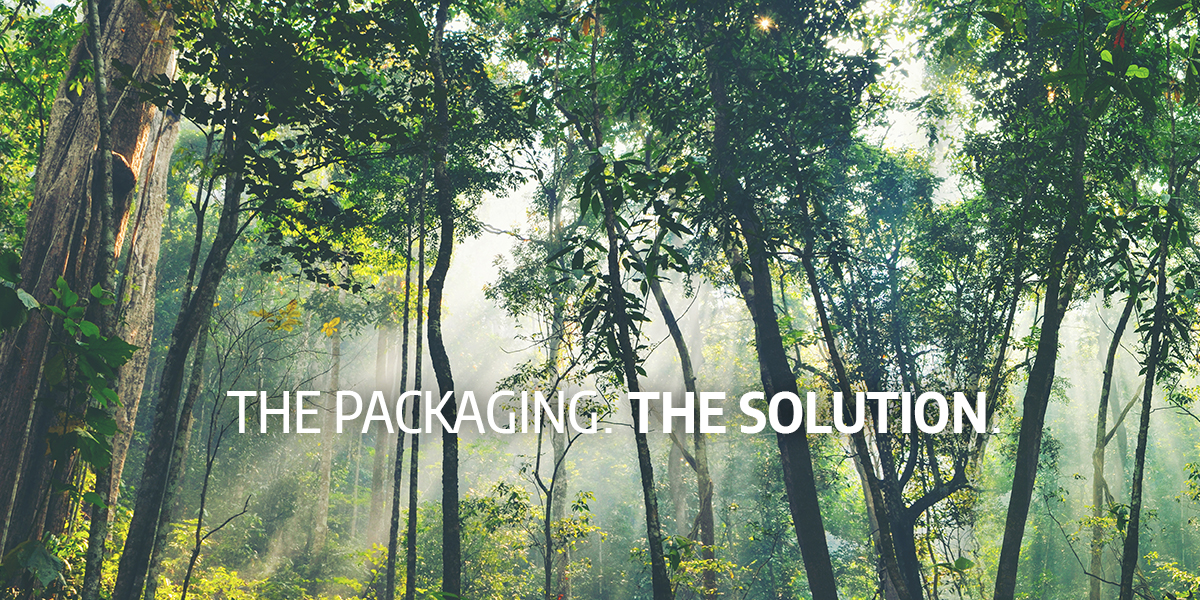 Sustainability: The Future of the Packaging Industry!
The packaging industry is walking a difficult path: on the one hand, it is a crucial force in protecting the environment and the economy; on the other hand, it has to stay up to date to drive the trend of sustainable thinking. In this article, we pay attention to sustainability as it relates to the packaging industry and our product portfolio! Let's find out together how we can do good for our environment - without compromising! Here we present you with interesting thought processes and think tanks around sustainability and the future of the packaging industry. Be curious about our update on the topic of "Sustainable Packaging"!
I. Introduction to the Sustainability of the Packaging Industry
The sustainability of the packaging industry is an important issue that has received increasing attention in recent years. As an innovative company in the packaging industry, we have started to make our products more sustainable in the long term and have also given more thought to using environmentally friendly materials and minimizing waste. For the packaging industry, sustainability means above all that producers also have a responsibility to generate as little negative impact on the environment as possible. It doesn't matter whether the materials used in production are environmentally friendly or whether the end product itself produces as minimal waste as possible. Sustainability is therefore always at the heart of all decisions in this area.
A. The environmental impact of the packaging industry
The packaging industry has a major impact on our environment. Through the use of plastic, aluminum and other materials, nature is significantly and permanently polluted. Plastic packaging is one of the biggest polluters but unfortunately still a necessary packaging material in many applications. They take many years to degrade and release harmful gases in the process. The use of plastic is not only harmful to the environment, but also to humans and animals. Fortunately, an awareness of sustainability in packaging has developed in recent years. Fortunately, more and more companies - including us, are committed to making packaging more and more recyclable and biodegradable. Even trivial-sounding measures, such as improving packaging design, can efficiently minimize the impact on the environment.
We started using plastic-free packaging and recycled material years ago. Other companies, in turn, are moving toward using environmentally friendly options such as paper, glass and metal instead of plastic materials. Households can also contribute by choosing plastic-free products or recycling or reusing packaging materials. There are also many options for consumers to reduce the impact of packaging materials on the environment: Use reusable packaging instead of disposable plastic; prefer paper, glass and metal packaging; purchase products without unnecessary packaging; follow the recycling process; upcycle old packaging materials; strive for a zero waste lifestyle, etc.
So there is a lot of potential for all of us to do our part to protect the environment through more sustainable packaging alternatives. If we all decide to do our part and choose more sustainable alternatives when purchasing products, we can reduce the packaging industry's impact on our environment.
B. What sustainable packaging can change
Most of us don't think much about our packaging. But our choice of packaging has a big impact on the environment. A lot of conventional packaging is not sustainable and pollutes the environment. A sustainable package is one that is designed to be used for as long as possible. It should be made of environmentally friendly materials and require as little disposal as possible. Sustainable packaging, such as the reinpapier® brand, can make a big difference. They reduce the amount of packaging waste, are CO2-friendly and conserve valuable resources.
C. How to create a better future for the packaging industry
The packaging industry is an important part of our economy. It ensures that the products we buy reach us safely and remain intact. That's why sensibly applied sustainability is of great importance to the packaging industry. It is the only way to ensure that this industry continues to be successful in the future. For the packaging industry, sustainability means one thing above all: providing environmental protection measures and safety precautions to prevent unnecessary packaging waste from being generated. After all, waste is not just a nuisance - it is also a problem for the environment and people's health. That's why the packaging industry must constantly work to design its products to produce as little waste as possible. One of the best ways to avoid waste is to package products in a way that makes them easy to recycle. Furthermore, to use natural raw materials for packaging materials or to rely on biodegradable materials such as starch or seaweed. By taking such measures, the packaging industry can finally take its role as an environmentalist seriously and improve its business at the same time. What we need are visions and goals, only then can we ensure that our industry remains successful in the future!
II. Current Trends and Initiatives in Sustainability
Packaging is an essential part of everyday life and contributes significantly to resource consumption and environmental impact. For this reason, it is particularly important to offer sustainable packaging solutions that have a minimal impact on the environment. There are numerous technical initiatives to minimize the use of packaging materials while improving the sustainability of their products. Some of these initiatives include the use of recycled plastic for packaging, the use of renewable core materials for packaging, and the use of recycling technologies that allow discarded materials to be reused. Fortunately, the trend toward green packaging solutions is also growing. 
These solutions include biodegradable packaging materials such as paper, cardboard or paperboard, as well as composition blend packaging materials such as starch-based materials (reinpapier®). Current studies also show that new technologies can increasingly contribute to making products and their packaging even more sustainable. For example, digitization can also help to ensure that products can be delivered without unnecessary packaging, or that intelligent packaging systems can be developed that allow certain goods to be packaged more efficiently than was previously possible. Packaging companies therefore have a key role to play in terms of sustainability initiatives and must therefore continue to find innovative ways to minimize the environmental impact of packaging materials while ensuring that their business is successful. It is now up to all of us to align our purchasing decisions accordingly - by choosing sustainable and environmentally friendly products - to pave the way towards a sustainable future!
A. Recycling of materials and products
Sustainability is an important issue in today's world. Our goal can therefore only be to continuously try to minimize negative impacts on the environment through our actions in the market and want to contribute to making the world a better place. One of the most important aspects of sustainability is the raw material and recycling of materials and packaging. Recycling can protect and reduce valuable resources that would normally be used to make new products. Also, recycling packaging can reduce waste disposal costs, helping to build a more sustainable society.
B. Inventing new, environmentally friendly materials
Sustainability is one of the most important issues of our time. It is therefore important to think about the environment right from the start, i.e. when developing new packaging. Until now, a lot of packaging has been made from fossil raw materials, which has become a major problem in terms of waste prevention. However, there are now new materials that are produced in a more sustainable way, which significantly reduces waste production. One of the best-known examples of a sustainable packaging material is PLA (polylactide), a biodegradable class of substances produced from sugar cane. Due to its degradability, PLA also ensures that mountains of waste can be reduced. But it can be even better! Our packaging brand in use, reinpapier®, is a 100% environmentally friendly packaging material that is made from renewable raw materials without compromise, is recyclable and completely biodegradable. Read more here!
III. Conclusion: An Outlook on the Future of the Packaging Industry
The packaging industry must and will continue to face the challenges of sustainability. As a pioneer in sustainability, we want to show that it is possible to contribute to environmental protection and be successful at the same time. The future of the packaging industry lies in the development of sustainable packaging solutions for products. It is important to respond to the needs of our customers, provide professional advice and avoid consuming unnecessary resources. If we stick to these facts and make sustainable decisions, we can be successful in the long term and at the same time contribute to the so important issue of environmental protection.
Having Vision means Questioning in Order to Readjust our Focus
Our goal is not to imitate something, our goal is to make something better. To this end, we have defined clear strategies and objectives for many of our products. 
Natural biodegradable materials are the basis for our strategy. We also focus on intelligent packaging designs with minimal use of materials and guaranteed product protection. The choice of materials along with the use of our reusable packaging protects the environment and is part of an ecological approach to the use of our resources. By consistently using recyclable material and organic raw materials from FSC®-certified forestry, for example in the reinpapier® brand, we make a significant contribution to the environment. Raw materials are recycled without sacrificing the ever important packaging protection.
A sustainable, visionary approach to our environment means acting responsibly. We embrace this responsibility with conviction and fully support it with our entire company.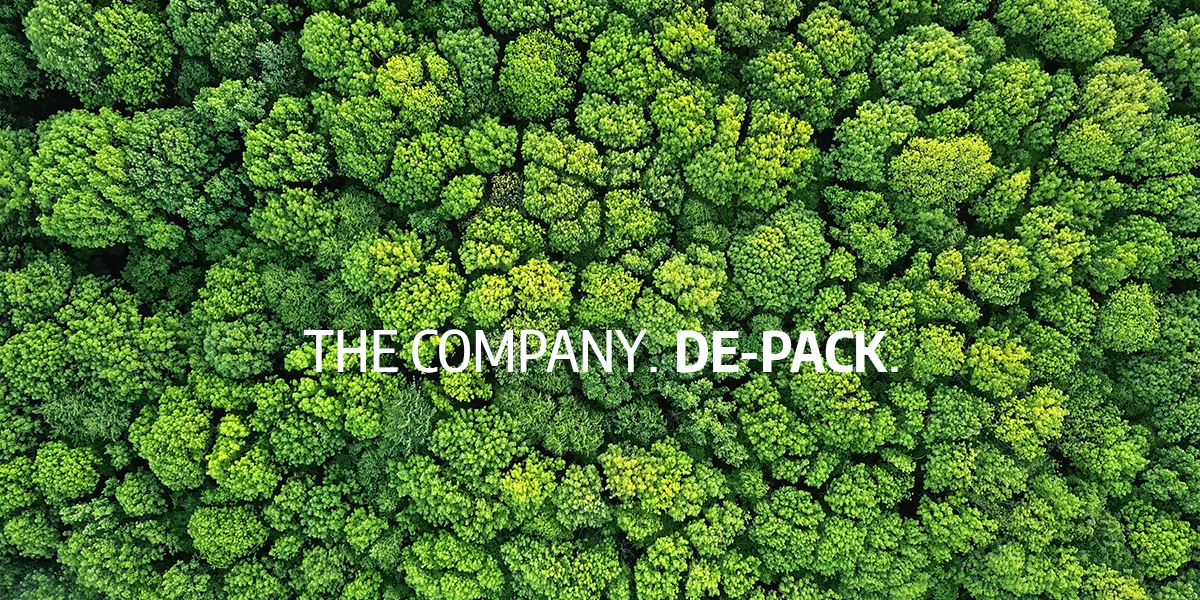 How we Frame Sustainability
Changing customer needs, broader customer demands, the digitalization of all areas of life and work, and new risks - these are complex challenges that are rapidly changing our environment. At the same time, technological developments in the packaging market segment are opening up interesting new opportunities for us to reach customers and serve them in a customized way. That is why another central concern of our corporate strategy is to drive forward the digital transformation of our company. We consistently act on the basis of shared values (see above). Naturally, with respect for the rights of others and a high degree of care in handling the data entrusted to us. 
We orient our actions to the needs of our customers and business partners - we want to offer them the best possible solutions. This is achieved through our knowledge, our innovative strength and a future cooperation based on trust.
How we Implement Sustainability
An important part of our corporate philosophy is the care and preservation of our environment. Natural biodegradable materials are the basis for this. We also pay attention to intelligent packaging designs with minimal use of materials while guaranteeing product protection. The choice of materials and the design of our packaging as a reusable system not only protect our environment, but are also part of our ecological approach to resource management.
By using recyclable material, for example reinpapier®, we make a tangible contribution to the environment. Raw materials are recycled in a circuit without penalizing packaging protection.
How we make Sustainability Visible
With our current FSC® certification, we are committed to preserving forests, flora and fauna for future generations. FSC® is a recognized trademark which makes our values and environment-related market activities visible to the outside world. The certification attests that the wood used in the manufacturing process comes from responsibly managed forest areas.